Weight Loss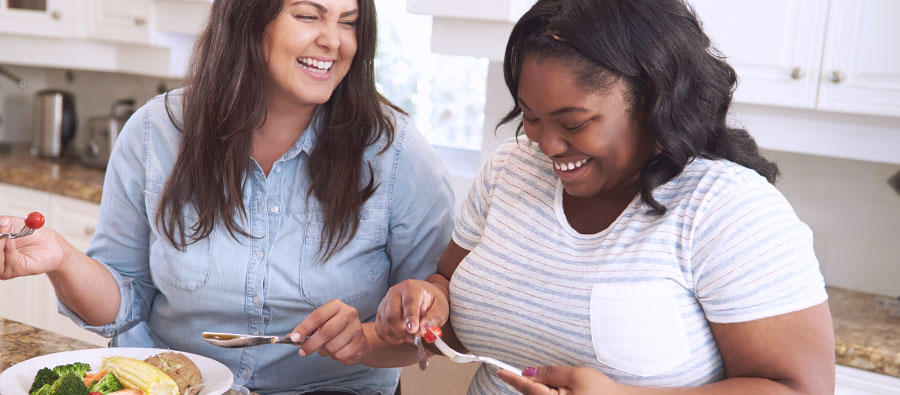 We are here to help you find what you need.
The Center for Weight Control at Nashoba Valley Medical Center offers both surgical and medical options and support services to help patients lead healthier lives and achieve weight loss goals.
Weight Loss Surgery at Nashoba Valley
Our surgeons, dietitians, and behavioral therapists work closely with our patients, providing education on weight loss methods and helping each individual decide which options are best. Compassionate, personalized care includes regular monitoring to ensure that weight is lost in a healthy and sustainable way.
Weight Loss Surgery
We understand that being overweight is a medical condition that poses serious health risks, such as heart disease and diabetes, and also impacts your ability to live an active and healthy lifestyle. For people who have struggled with their weight and have been unable to maintain long-term weight loss, bariatric surgery may be the most effective means to lose weight and keep it off. 
According to the National Institutes of Health (NIH), you may qualify for weight loss (bariatric) surgery based on the following criteria:
You are 18 years or older.
You have a body mass index (BMI of 35 or greater) and have related medical problems.
You have medical problems that are related to your being overweight that can be improved after bariatric surgery.
You do not have medical problems that would make your risk of undergoing anesthesia or surgery too high.
You have failed physician-supervised diets.
You demonstrate the ability to lose weight during the preoperative evaluation process.
You do not have psychiatric or substance abuse problems that would make it unlikely that you would be successful with weight loss after surgery.
You have sufficient willpower and commitment to make the permanent lifestyle changes that are required and are permanent after the surgery.
You educate yourself about your disease, the surgery, the post-surgical diet, post-surgical life changes and have reasonable expectations.
Surgical weight loss procedures include:
Gastric bypass – a procedure in which the upper portion of the stomach is surgically stapled to separate it from the rest of the stomach, changing the path food takes so it bypasses much of the stomach and part of the small intestine.
 
Sleeve gastrectomy (also known as gastric sleeve) – is a non-reversible procedure where approximately 85 percent of the stomach is removed, the remaining taking on a tube shape. This laparoscopic surgery only calls for a few small incisions, leading to a safer and quicker recovery for patients.
Non-Surgical Weight Loss Options
If your body mass index (BMI) is less than 40 you may benefit from medical weight loss. Use the BMI calculator below to see if our medical weight loss program is right for you.
The Center for Weight Control offers the following non-surgical weight loss options:
A Medical Bariatric Program that helps patients lose weight without using surgical interventions. The focus of the program is on treating obesity, which truly affects every part of the body, and by treating the obesity the other comorbidities a patient may be experiencing are then also treated. Nashoba's medical bariatrician services provide patients with a three-prong multidisciplinary approach, which includes: a nutrition analysis with a bariatric physician who analyzes what a person eats and reviews how many calories they should be taking in, along with teaching them about what types of foods they should and shouldn't be eating and how to control portion sizes; behavioral therapy, which treats the behavioral reason why a patient is eating by reviewing their behaviors in order to help them recognize their behaviors and then develop a plan to help change these behaviors; and an exercise program where patients work with an ACE-certified personal trainer to develop individually tailored exercise plans.
 
The OPTIFAST® Program, which is a medically monitored weight management solution that combines Lifestyle Education Series classes with a low-calorie diet to help patients change eating and exercising habits. OPTIFAST patients work with a team of health care professionals, including primary care physicians (PCP) and Nashoba Valley Medical Center's dietitian to help achieve long-term weight loss. The program, which usually lasts between 18 to 26 weeks, utilizes a full meal replacement plan that transitions to self-prepared "everyday" meals in conjunction with comprehensive patient education and support. During this time, the dietitian and patient's PCP track and monitor the patient's weight, lab work, and other factors.
 
Nutrition counseling with the dietitian to evaluate a patient's diet and lifestyle. Patients learn about food and activity goal setting as a key component of a healthier lifestyle.
In addition to our weight loss services and nutrition counseling, patients can take advantage of the Center for Weight Control's discounted memberships to local fitness centers to help them further reach their weight loss goals.
Our Team
Theresa Piotrowski, MD
Weight Loss

Elaine Davis, RN
Weight Loss

Caitlin Silva, RD, LDN
Registered Dietitian