Salvatore Perla, DrPH, President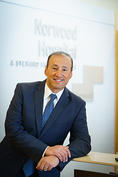 Dr. Salvatore (Sal) Perla is a dynamic health care leader with demonstrated success in building new service lines to serve the community and developing strong patient-centered cultures with a passion for delivering high-quality care. Having joined Steward in 2013, Sal serves as President for two facilities, Nashoba Valley Medical Center (NVMC) and Norwood Hospital. In his role, Sal leverages extensive expertise to lead the growth of clinical services at NVMC and manage day-to-day operations, while also maintaining deep involvement with the interdisciplinary team of experts overseeing the Norwood Hospital project. Under Sal's leadership, both facilities have received numerous awards, including many consecutive Leapfrog Grade A's for patient safety and quality, and Top Hospital. Under Sal's leadership, significant expansion has occurred in service offerings at NVMC to include; bariatric surgery, comprehensive breast health, pain management and a state-of-the-art sports and physical therapy center, growing the medical staff, and bringing some of the latest diagnostic technologies to the hospital.
 
Prior to joining Steward Health Care, Sal served as Vice President of Milford Regional Medical Center where he oversaw clinical operations, program development and real estate. Perla started his career in Boston as a scientist specializing in microbiology and epidemiology. He is a graduate of Northeastern University and holds a master's degree in health care administration and a doctorate in public health with a focus on population health management with a sub-specialty in care coordination for individuals with mental illness.

Irene Weeks, MSN, RN, Vice President of Nursing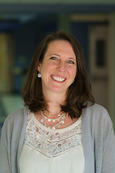 Irene Weeks, MSN, RN, was named vice president of nursing at Nashoba Valley Medical Center in December of 2019.
Weeks brings an extensive clinical background to VP role that includes more than 15 years of experience in critical care nursing, education, and nursing leadership. She began her career as a staff registered nurse at Nashoba Valley Medical Center in various departments, including medical-surgical, telemetry, intensive care and the emergency department. She was an emergency department nurse at UMass Memorial Medical Center in Worcester, Massachusetts. Over the years, Weeks expanded her nursing and managerial roles. She went on to become the manager of nursing education at Nashoba Valley Medical Center and then the director of critical care. Before becoming Nashoba's vice president of nursing, Weeks was the director of emergency services at Holy Family Hospital's two campuses in Methuen and Haverhill, Massachusetts.
Weeks is a graduate of UMass Lowell, where she earned a Bachelor of Science degree in nursing. She holds a Master of Science in nursing education and leadership from Walden University.
Samantha DeSantis, CPA, MBA
Samantha DeSantis, CPA, MBA, was named Chief Financial Officer of Nashoba Valley Medical Center in March of 2023. She has extensive experience in healthcare finance and her strategic leadership is rooted in a detailed knowledge of the budgeting process, service line analysis, KPI, contracting, and the financial impact of hospital expansion and CMS rules and regulations.   While serving as Director of Finance at Holy Family Hospital, Samantha was responsible for streamlining contracting processes, improving operational and financial process efficiencies and overseeing hospital wide annual financial budgets.
Before joining Nashoba Valley Medical Center, she served as Director of Finance at Holy Family Hospital, and previously was their Director of Financial Operations. Samantha has also held positions as a Senior Financial Analyst, Revenue Finance at Lahey Health System, and Assurance Manager/Financial Consultant with Feely & Driscoll, P.S. in Boston.
A graduate of the University of New Hampshire Peter T. Paul College of Business and Economics, Samantha holds a B.B.A. in Accounting, a B.B.A. in Management, and obtained her M.B.A. from Bentley University. She is also a Certified Public Accountant.