Senior Leadership Team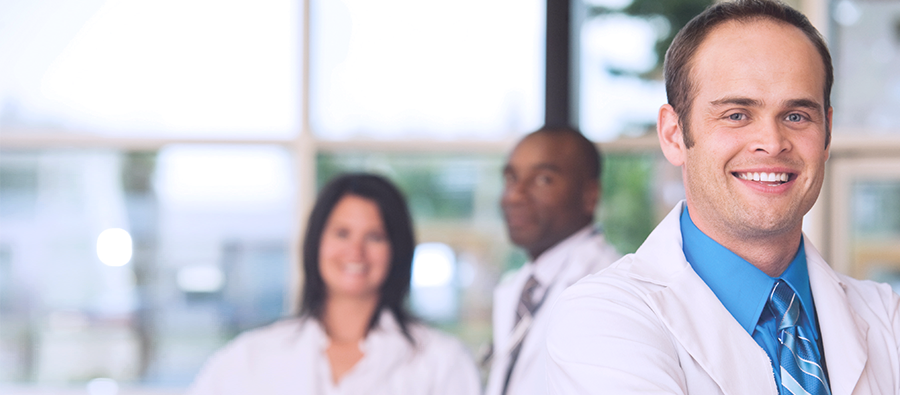 Salvatore Perla, President
Sal Perla is a dynamic health care leader. Prior to coming to Nashoba Valley Medical Center, he served as vice president of Milford Regional Medical Center where he oversaw all clinical operations, program development and real estate. In his role, Perla was instrumental in the construction and implementation of a $30 million dollar integrated cancer center collaborative between the community hospital, Brigham and Women's Hospital and Dana-Farber Cancer Institute. In addition, he created three new sports medicine rehabilitation complexes, and implemented laboratory automation, introducing robotics which provided clinicians with more time for patient care and laboratory testing.

Perla started his career in Boston as a scientist specializing in microbiology and Infectious disease. He is a graduate of Northeastern University and also has a master's degree in health care administration. He is a current fellow at Capella University working on a doctorate in public health with a focus on population health management.
Cheryl Bonasoro, RN, MSN, Vice President/CNO
Cheryl Bonasoro, RN, MSN, brings an extensive clinical background that includes more than 30 years of experience in nursing, home health, health care design, and leadership to her role as vice president and chief nursing officer at Nashoba Valley Medical Center. At the beginning of her career, Bonasoro worked in the medical surgical department at Framingham Union Hospital in Framingham, Massachusetts. Over the years, she quickly advanced into leadership positions, including assistant director of nursing at Worcester Memorial Hospital in Worcester, Massachusetts and vice president for patient care services at Morton Hospital in Taunton, Massachusetts. In 1999, she became the vice president of patient care services at Milford Regional Medical Center in Milford, Massachusetts. She spent 13 years in this role transforming Milford's health system, which led to eight new operating rooms, a new 24-bed surgical telemetry unit, and a new emergency department.
Bonasoro earned a bachelor's degree in nursing administration from Boston College and a master of science in nursing administration from Boston University.
Korry Dow, CFO
Korry Dow's has an extensive background in health care finance and began her career at Blue Cross & Blue Shield in Boston where she was a Medicare auditor.  From there she worked as a reimbursement analyst for Boston Medical Center before going to Emerson Hospital in Concord, Massachusetts, to work as a senior accountant for the next eight years.  At Nashoba Valley Medical Center, Dow has expanded her role within the hospital over the years.  She started out as the manager of accounting before moving into the role of director of finance.  Now, as chief financial officer, she oversees all areas of finance, health information management, compliance, materials management/purchasing, pharmacy and case management. 
Dow graduated from Bentley College in Waltham, Massachusetts, where she received a bachelor's degree of science in accounting. She earned a MBA in accounting at Fitchburg State University.