Michael Jiser, MD, FACS, Bariatric Surgeon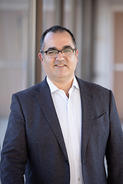 Dr. Michael Jiser completed a mini-fellowship in Bariatric Surgery at the Montefiore Institute for Minimally Invasive Surgery in Bronx, New York. He is a certified member of the American Board of Surgery and an active member of the American Society for Bariatric Surgery (ASBS) and the Society of American Gastrointestinal Endoscopic Surgeons (SAGES).
Dr. Jiser has experience in managing bariatric surgery programs since 2003 and has completed over 2,500 laparoscopic bariatric surgeries. He is well-known throughout the Merrimack Valley as a leading laparoscopic surgeon, and often serves as a clinical instructor to surgeons around New England for various advanced laparoscopic surgical procedures.
Tim Patno, BSN, RN, CNOR, Registered Nurse First Assistant (RNFA)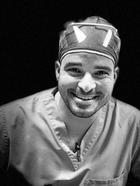 Tim Patno assists Dr. Michael Jiser in the intraoperative phase of his bariatric surgical procedures. Patno is trained in laparoscopic sleeve gastrectomy as well as laparoscopic roux-en-y gastric bypass procedures.
He earned a Bachelor of Science in Nursing from Southern New Hampshire University and received his post-graduate RNFA training from the University of Rochester in Rochester, New York. When not in the operating room, Patno, his wife Beth, and their two children love spending time on the water, running, hiking, and catching up on their favorite TV shows.

Victoria Curtis, RN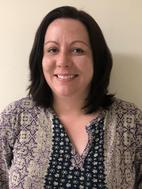 Victoria Curtis has been a Registered nurse since 2004. She teaches the Center for Weight Control's pre-operative bariatric education class. Curtis received an Associate Degree in Nursing from Mt. Wachusett Community College in 2004, a Bachelor of Science in Sociology from Fitchburg State University in 2005 and a Bachelor of Science in Nursing from The University of Massachusetts-Amherst in 2006. She is currently in the process of completing a Master of Science in Nursing Education. Curtis' experience includes emergency, intensive care, telemetry, surgical and acute care.

Jessica Blood, RD, LDN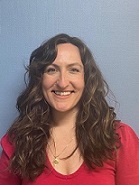 Jessica Blood is a registered and licensed dietitian who works closely with patients and coordinates with the entire interdisciplinary Metabolic and Bariatric Surgery team. She earned a Bachelor of Science in Dietetics, Nutrition, and Food Science from the University of Vermont, and she completed her Dietetic internship at the California Polytechnic State University in San Luis Obispo. In addition to the Bariatric program, Jessica manages the Clinical Nutrition department and provides medical nutrition therapy to patients in the hospital and outpatient oncology clinic. She loves cooking wholesome, delicious foods and incorporating her culinary creativity into her profession. 
Jennifer Mansir MS, RD, LDN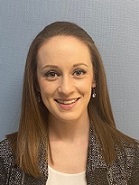 Jennifer Mansir is a licensed and registered dietitian. She received her Master of Science in Food and Nutrition with a specialization in Dietetics from Framingham State University. Jennifer specializes in providing medical nutrition therapy for general weight management, metabolic and bariatric surgery, and chronic disease mitigation. In addition to the outpatient setting, she also provides medical nutrition therapy to patients admitted to the hospital and the oncology clinic. Jennifer provides individualized nutrition counseling based on each patient's specific medical and social history. She strives to provide a welcoming and open environment for both outpatient and inpatient counseling.