Nashoba Valley Medical Center Names Korry Dow as Interim President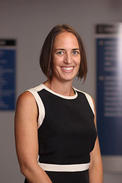 Ayer, MA – Nashoba Valley Medical Center has named Korry Dow as interim president following the departure of Sal Perla, DrPH, who recently took a presidency position at Norwood Hospital, Nashoba's sister hospital.
Dow's extensive background in health care finance has benefited the Nashoba Valley Medical Center community for more than ten years, and she has continually expanded her role within the hospital. Dow started out as the manager of accounting before moving into the role of director of finance. In her current role as the chief financial officer, she led Nashoba's team in operational performance, excelled in expense management and collaborated with physicians to develop programs and service lines. 
"We are fortunate and delighted to announce Korry's appointment to this new role," said Trip Pilgrim, regional president of Steward Health Care's Eastern Division.  "As a long-standing executive with the Steward Health Care System and Nashoba Valley Medical Center, she is a perfect candidate for this position."
Dow's career began at Blue Cross & Blue Shield in Boston where she was a Medicare auditor. From there she worked as a reimbursement analyst for Boston Medical Center before going to Emerson Hospital in Concord, Massachusetts, to work as a senior accountant for the next eight years. 
Dow graduated from Bentley College in Waltham, Massachusetts, where she received a bachelor's degree of science in accounting. She earned an MBA in accounting at Fitchburg State University. 
###