Nashoba Valley Medical Center Expands Cardiology Services and Welcomes Cardiologist Sarosh Janjua, MD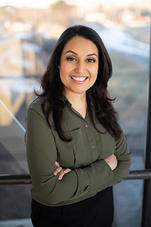 Ayer, MA – Nashoba Valley Medical Center (NVMC) and Steward Medical Group recently announced the addition of Cardiologist Sarosh Janjua, MD to the medical staff. Dr. Janjua specializes in cardiovascular diseases with a focus on stress testing, preventative cardiology, and heart disease in women.
"We are very pleased to have Dr. Janjua join our team," said Nashoba Valley Medical Center President Korry Dow. "Her addition to the medical staff expands our cardiology services and continues to meet the growing needs of the hospital's cardiology patients within the community."
Dr. Janjua earned her medical degree from Aga Khan University in Karachi, Pakistan, after which she completed a residency in internal medicine at St. Elizabeth's Medical Center in Brighton, Massachusetts, followed by a cardiovascular disease fellowship at Lahey Clinic in Burlington, Massachusetts. Prior to joining Nashoba Valley Medical Center, she worked at St. Vincent Healthcare in Billings, Montana. In addition to English, Dr. Janua is fluent in Hindi, Urdu and Punjabi.
"I am so pleased to have the opportunity to provide cardiac care for this community," said Dr. Janjua. "Good heart health is a lifetime commitment, and it requires having a supportive relationship a cardiologist you trust. The focus of my practice has always been to develop this relationship with my patients, whether they see me at regular intervals, or only when needed."
Dr. Janjua joins the SMG Nashoba Cardiology practice, which is located at 190 Groton Road, Suite 110 in Ayer, Massachusetts. She is accepting new patients. To schedule an appointment, please call 978-784-9425.
###