Lunenburg Family Practice and Steward Medical Group Welcome Family Medicine Physician Krupa Patel, MD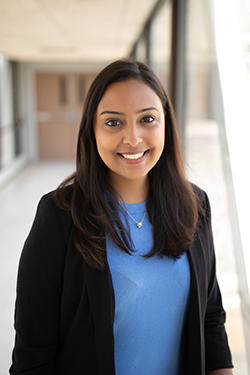 Ayer, MA – Nashoba Valley Medical Center and Lunenburg Family Practice-Steward Medical Group (SMG) are pleased to welcome Family Medicine Physician Krupa Patel, MD, to the medical staff. Dr. Patel provides primary care services to patients of all ages and is accepting new patients.
"Dr. Patel is a valued addition to our medical staff and will help meet the primary and preventative care needs of our community," said Nashoba Valley Medical Center President Korry Dow. "She is a talented and compassionate physician who is committed to keeping patients and their families healthy."
Board certified by the American Board of Family Medicine, Dr. Patel received her medical degree from St. George's University School of Medicine in Grenada, West Indies. She completed her family medicine residency at Stamford Hospital/Columbia University in New York City.
Dr. Patel is currently seeing patients at SMG Lunenburg Family Practice, 324 Massachusetts Avenue in Lunenburg. To schedule an appointment with Dr. Patel, call 978-582-4587.
###