Family Medicine Physician Manju Mahajan, MD Joins Nashoba Family Medicine and Steward Medical Group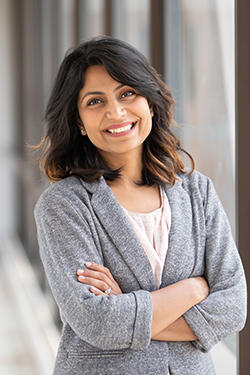 Ayer, MA – Nashoba Valley Medical Center and Nashoba Family Medicine-Steward Medical Group welcomes Manju Mahajan, MD, a board-certified family medicine physician, to the medical staff. Dr. Mahajan is accepting new patients of all ages.
Dr. Mahajan earned her medical degree at M.S. Ramaiah Medical College, Rajiv Gandhi University of Health Sciences in Bangalore, India, and completed a residency in family medicine from the University of Texas Medical Branch in Galveston, Texas. Prior to joining Nashoba Family Medicine, she provided primary care services for a primary health clinic in Oelwein, Iowa.
"With the addition of Dr. Mahajan to our medical staff, our primary care services continue to expand in the Nashoba Valley region," said Nashoba Valley Medical Center President Korry Dow. "Her diverse medical background helps us meet the overall health care needs of patients of all ages living within the community."
Dr. Mahajan is currently seeing patients at Nashoba Family Medicine, 788 Boston Road in Groton. To schedule an appointment with Dr. Mahajan, call 978-449-0282.
###