Cardiac & Pulmonary Rehabilitation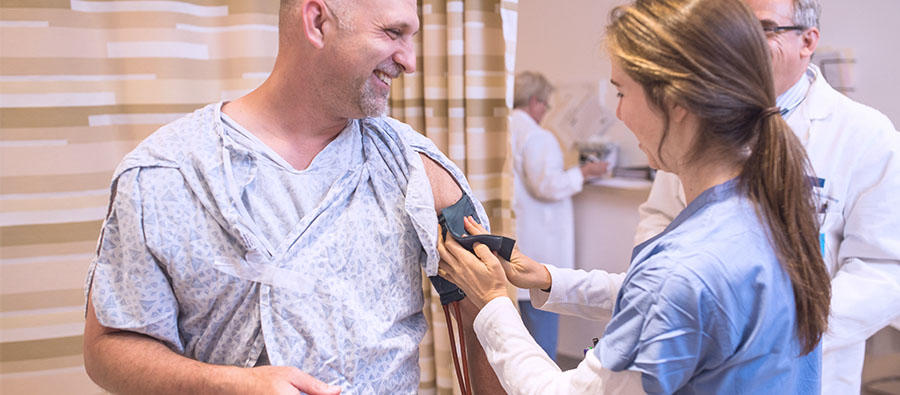 We are here to help you find what you need.
Nashoba Valley Medical Center's Cardiac Rehabilitation Program is a coordinated, multidisciplinary medical program aimed at optimizing short- and long-term outcomes for patients who have had a heart attack, bypass, or other cardiac event.
Cardiac Rehabilitation
Our highly skilled physicians prescribe individualized exercise training, structured education classes and nutritional support. Participants are closely monitored by experienced nurses and are encouraged to attend two to three hour-long classes per week; up to 36 visits per cardiac event. The overall program's goals are to optimize a patient's physical, psychological and Cardiac Rehabilitation Services.
There are several evidence-based benefits of cardiac rehabilitation, including:
Reduced symptoms (angina, shortness of breath, fatigue)
A 20 to 30 percent reduction in mortality rates
Decreased re-hospitalization
Improved adherence with preventive medications
Increased exercise performance
Improved lipid (cholesterol) panel
Enhanced ability to perform activities of daily living
Improved health related quality of life
Improved psychosocial symptoms (reversal of anxiety, depression, increased self-efficacy)
Return to work or leisure activities
Pulmonary Rehabilitation
Nashoba's comprehensive Pulmonary Rehabilitation Program is individually tailored for patients with chronic lung disease or an illness that has affected breathing. Participants are supervised by our highly qualified nurses and the medical director, and attend two to three hour-long classes per week, up to 36 visits, where they receive exercise training, education classes, and nutritional support.
The overall goals of the Pulmonary Rehabilitation Program include:
Reduce respiratory symptoms such as dyspnea (shortness of breath) and fatigue
Decrease re-hospitalization
Increase muscle strength and endurance
Gain knowledge about lung disease and management
Improve quality of life
Decrease depression and anxiety
Reduce pulmonary exacerbations
Ability to return to work or leisure activities