The Diabetes and Endocrine Center provides a team of clinicians, physicians, a nurse practitioner, diabetes nurse educators and dietitian who are certified diabetes educators (CDE), to work with patients and their families.
Samara Pena, MD, ECNU, Endocrinologist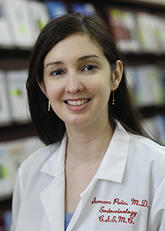 Dr. Pena is a board-certified, fellowship-trained endocrinologist who specializes in the management of thyroid disorders and thyroid nodules, Type 1 and Type 2 diabetes, parathyroid disorders, pituitary disorders and general endocrinology. After receiving her medical degree at the University of Puerto Rico Medical School, Dr. Pena completed her residency at St. Elizabeth's Medical Center and a fellowship in Endocrinology at Boston Medical Center. Dr. Pena is fluent in Spanish.
Cigy Methratta, NP, Endocrinology
Cigy is a board-certified family nurse practitioner. She also has board certification in advanced diabetes management. She received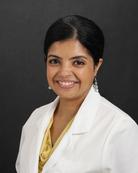 her Bachelor of Science in Nursing from All India Institute of Medical Sciences, New Delhi, India. She earned her Master's degree in Family Health Nursing from University of Massachusetts-Lowell. Prior to becoming a nurse practitioner, Cigy worked for more than 20 years as a registered nurse in various clinical settings including medical, surgical, and telemetry units. As a nurse practitioner with a passion and commitment to care for patients with diabetes, Cigy considers herself to be in a position to provide high-quality, cost-effective and individualized care. Her clinical interests include managing Type 1 and Type 2 diabetes, gestational diabetes, and Type 1 and Type 2 diabetes in pregnancy. Cigy has extensive experience in managing patients on insulin pump therapy and continuous glucose monitoring technology. 
Bethany Santiago, MSN, RN
Erika Damon, RD