Nashoba Valley Medical Center Welcomes General and Bariatric Surgeon Michael Jiser, MD, FACS to the Medical Staff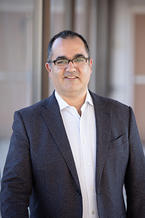 Ayer, MA – Nashoba Valley Medical Center and Steward Medical Group recently welcomed board-certified General Surgeon Michael Jiser, MD, FACS to the medical staff. Dr. Jiser who specializes in general surgery and minimally invasive surgery has a special interest in bariatric surgery.
"We are very pleased to have Dr. Jiser join our surgical team and the Center for Weight Control," said Korry Dow, president of Nashoba Valley Medical Center. "The exceptional surgical skills that Dr. Jiser possess are an asset to Nashoba's growing surgical weight loss programs."
Dr. Jiser received his medical degree from the New York Medical College in Valhalla, New York, and completed his residency in general surgery at Sound Shore Medical Center of Westchester in New Rochelle, New York. He is a member of the American College of Surgeons, Society of American Gastrointestinal and Endoscopic Surgeons, American Society of Metabolic and Bariatric Surgery, and New England Society of Metabolic and Bariatric Surgery.
"I am thrilled to help patients in our community who are struggling with weight loss," said Dr. Jiser. "We know that being overweight is a medical condition that poses serious health risks, such as heart disease and diabetes and I look forward to helping our patients achieve an active and healthy lifestyle."
Dr. Jiser joins the SMG Nashoba Valley Surgical Office, which is located at 190 Groton Road, Suite 250 in Ayer, Massachusetts. For more information about Nashoba Valley Medical Center's surgical services, visit www.nashobamed.org/surgical-services.
###